Business Philosophy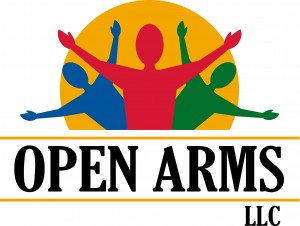 We put our Clients first and strive to secure their loyalty through top quality service.
We value our Employees and seek to help them achieve their full potential
We embrace Professionalism and seek Excellence in everything we do.
We do our best to help our Communities be better places in which to live, work and grow.
Our Commitment
Open Arms is committed to servicing individuals most in need, with the understanding that everyone's needs are different. We offer structured activities, both on-site and off-site, in group or individual settings, that focus on recovery from mental health disorders and substance abuse
CEO and Program Director
Gregory Diggs, LCSW-C grew up in the inner city of Baltimore. He graduated from Baltimore Polytechnic Institute in the year of 2000. After graduating, Mr. Diggs attended Morgan State University, where he decided to major in psychology. This was done after he decided to dedicate his life to helping people struggling with mental illness. Mr. Diggs graduated from Morgan State with honors with a Bachelor's degree in Psychology and then went on to receive his Master's Degree in Social Work from the University of Maryland, School of Social Work.
While at Morgan State, Mr. Diggs began working at the Woodbourne Center with emotionally disturbed children. After graduating he then began working at Villa Maria as an in home intervention specialist. While working at Villa Maria, Mr. Diggs attended graduate school and after two years of hard work graduated in the year of 2008. He then was able to receive his social work license.
Mr. Diggs then went on to work as a social worker in treatment foster care, a residential treatment center and also the Baltimore City School, system.
Mr. Diggs is presently the CEO and program director of Open Arms, LLC. The organization is dedicated to providing top quality service to clients in the area of mental health.